Physicians, Join the Network!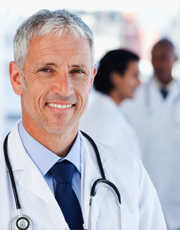 The Hormone Therapy Network offers cutting-edge solutions for thousands of patients across the United States. People, like you, who suffer from age-related hormone imbalances due to menopause, or andropase; often called "Male Menopause." The Hormone Therapy Network is an industry-leader in physician-supervised hormone replacement therapy integrated with customized diet and exercise programs designed to improve our patients' quality of life on every level.
The Hormone Therapy Network is always looking for forward-thinking physicians to join our growing, national network of healthcare professionals. If you're interested in offering your patients clinically proven solutions to relieve the debilitating symptoms of hormonal imbalance, menopause, and andropause; contact us today!
---